Confetti Apple Watch Charger and Dock
Apple Certified and Approved
Compatibility: Apple Watch | Apple Watch Series 2
As Apple's newest product in a few years, the Apple Watch has transformed the way we interact with our phones. The Eastern Collective took careful time to craft the perfect charging accessory to accompany this amazing new product. The dock base is cast from a solid piece of aluminium for a premium look and feel. Our signature woven nylon charging cable features a non-slip mount for the magnetic Apple Watch Charger. Lastly prop your phone at the perfect angle on the front of the dock to charge or watch your favorite video.
Apple Watch Charging Cable and Aluminium Dock Included

Solid Aluminium Dock
• MFI Apple Apple Watch Magnetic Charging Cable with Base measures 5 Feet Long
• Signature rugged woven nylon fabric
• Apple MFI Certified for all versions of watchOS
• Solid Aluminum Dock Base
• Integrated iPhone Stand
In stock
SKU: EC-WatchConfetti - Need Help? Contact Us Leave Feedback
Category: Apple Watch.
Contact Us
Have a question before you place an order email orders@EasternCollective.com
Leave Feedback
E-mail us at info@easterncollective.com
Apple MFI Certified
As an Apple MFI Partner, all of our products are approved by Apple to be the safest product for any of your iOS devices.
Built in Phone Stand
Whether you are binge watching YouTube videos or charging your phone overnight - prop your phone alongside your Watch
Solid Aluminum Design
Our dock base is crafted from a solid piece of aluminum to match the beautiful design of the Apple Watch.
Rugged Nylon Design
Add an extra bit of durability to your cables because no one wants to see exposed wires after only daily use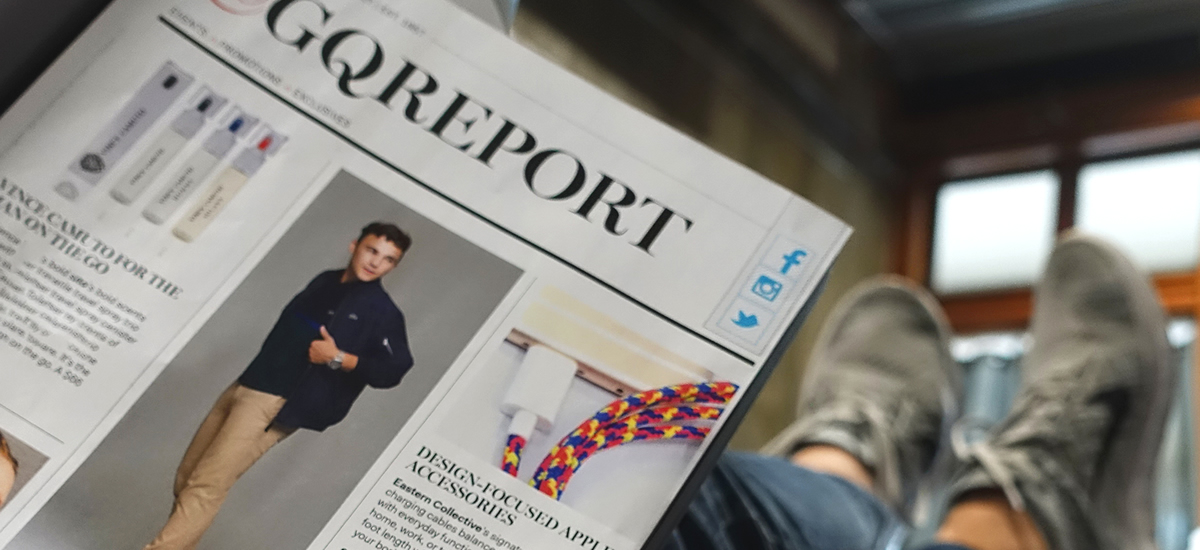 GQ Magazine Approved
As the voice of style, GQ Magazine named our cables their preferred charging cable and to their Best Products of the Year list.
Beautiful Design
Apple creates beautiful products and we aim to match that style through all of our products