Black Hudson Powerbank
The Hudson Powerbank is a lightweight, high capacity portable universal battery that features an ergonomic design that fits perfect within your hand, pocket, or bag. The high efficiency Li-Ion batteries are enclosed in a unique hard shell case that sports a rugged matte sand blast finish.
With a capacity of 5200MaH you will ensure your devices get the juice they need to keep going. Lastly with the LED indicator lights you will always know how much power is left.
Compatible with all electronics that use USB Power for charging (iPhone, Andriod, Kindle, Bluetooth Speakers, etc)
In stock
SKU: EC-HudsonBlack - Need Help? Contact Us Leave Feedback
Category: Accessories.
Contact Us
Have a question before you place an order email orders@EasternCollective.com
Leave Feedback
E-mail us at info@easterncollective.com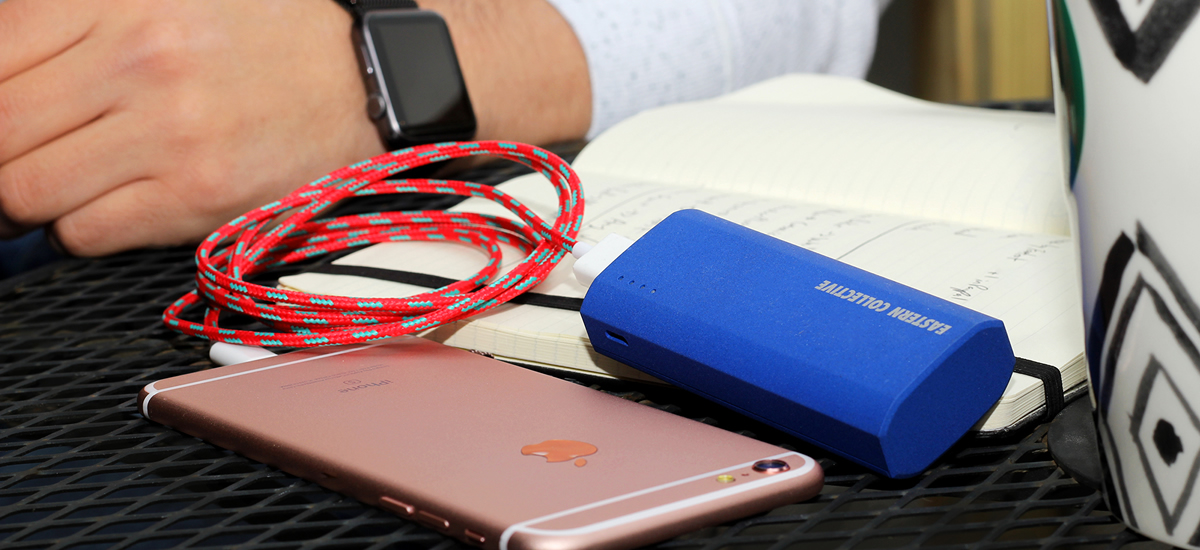 Universal Design
The Hudson Powerbank is compatible with any device that uses USB charging - smartphones, tablets, smartwatches, and mores
Get Longer Battery Life
Our built-in 5200mAh battery will add up to 1.5-2 extra charges on your smartphone to make it through the day
LED Indicator Lights
Always know how much power you have left with four bright LED Power Indicator lights
Rugged Texture Finish
Our unique matte sandblast finish ensures you will never lose grip of your powerbank
Compact Design
At only 3.5 inches long, the Hudson Powerbank will fit perfectly in any bag and even your pocket on the go